2003 GUIDE BOOKS TO FAIRS, FESTIVALS AND CRAFT SHOWS!
More shows per state than any other source & the most helpful information available anywhere on each show!
The Best Tool for your Business. Just for Artists, Handcrafters, Commercial Vendors and Concessionaires!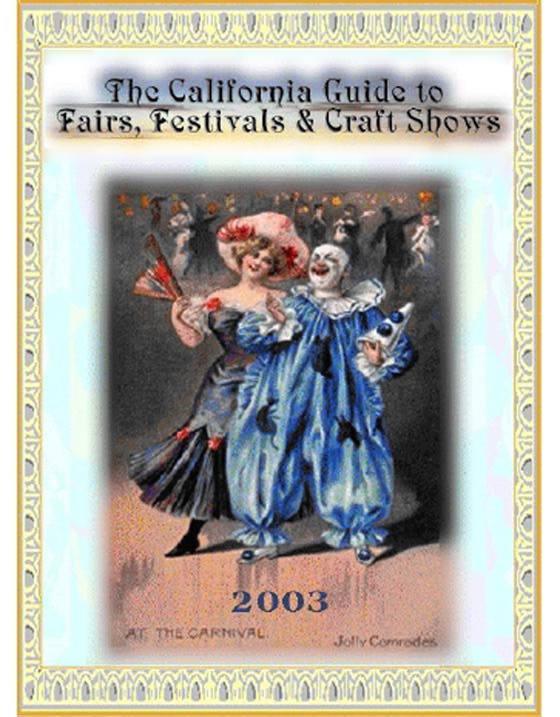 Fair & Festival Books for Professional Exhibitors & Crafters
Covering the states of Oregon, Washington, Idaho/Montana, Arizona, California, Texas, Nevada, (New) Utah, New Mexico!
Call Us Toll Free!
1-888-287-1090
Home| About Us| Guide Info |Order Here| Add New Show |Sample Page
2003 PUBLICATION SCHEDULE
Arizona Edition available - Now
California Edition available - Now
Washington Edition available- October 20th
Oregon Edition available- November 20th
Idaho/Montana Edition available- December 20th
Nevada/Utah Edition available- February 28th
Texas Edition available- September 20th
New Mexico Edition available- January 31st